Mobile Number Portability
Got a friend who's interested in joining TONE WOW but isn't interested in giving up his current phone number?
Not to fear, as Mobile Number Portability (MNP) lets your friends hop on over to TONE WOW without giving up their number.
REMEMBER, GET A NEW TONE WOW STARTER PACK BEFORE PROCEEDING WITH ANY OPTION FOR MNP

Port Over Via Mobile Apps
Start your journey towards TONE WOW with your smartphone. Simply download the myWOW App from your smartphone's app store, select the MNP option, and follow the on-screen instructions to complete the procedure.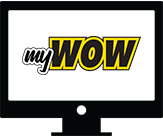 Port Over Via Online
Start your journey towards TONE WOW from our website. Simply fill up the MNP form and await further instructions from us. Your number will be transferred over to our network once the procedure is completed.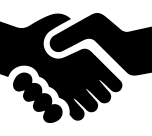 Contact our Business Partner
Start your journey with one of our Business Partners. Need someone to guide you through the MNP process? Feel free to reach out to one of our Business Partners for help. They're ready and willing to help you get started with TONE WOW.

Walk-In to TONE WOW HQ
Start your journey towards TONE WOW with us. By visiting us at our HQ, we can help you perform the necessary steps to transfer your number over to TONE WOW. Should anything go wrong, we'll be able to help you out personally.